---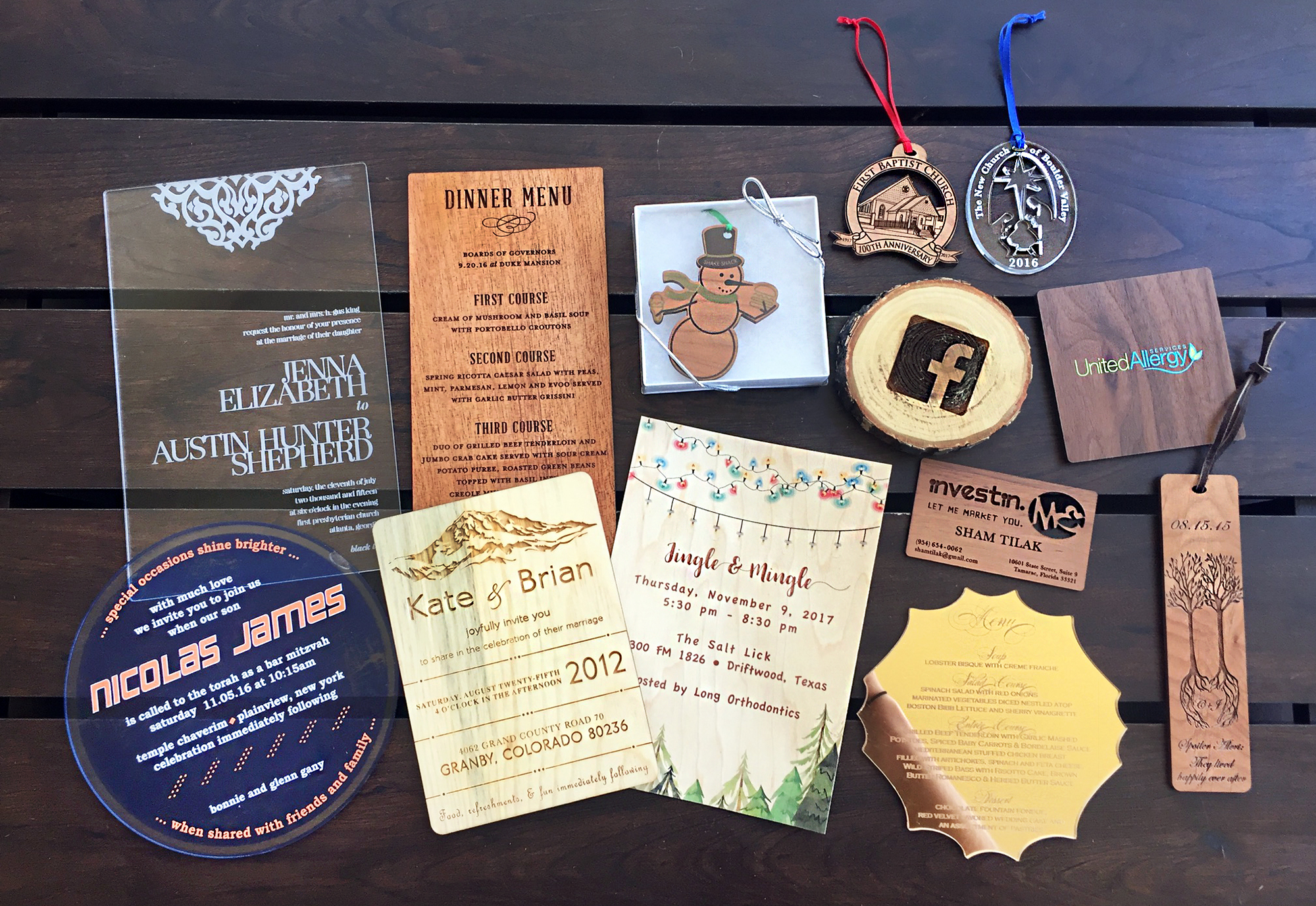 Provide us with your shipping account and we will send you a selection of our best products that showcase our capabilities and the quality our custom products. Sample packs will include approximately 7 products which will be made from different materials(wood, acrylic, leatherette and metal) and will be marked with multiple techniques such as laser engraving, sublimation and UV printing. In addition, we will include an example of every wood species we use for $5 dollars or include an example of each color acrylic we have for $15. This is a great way for you and your customers to see and feel the quality of our products.
Engrave a Photo on Our Products!
---
Do you have a photo that you want engraved or printed onto one of our products? Our graphic designers can create an electronic proof for you!
Transform your photo:
Into a one of a kind product: